Esme Faire RE:source Digital Community
Join our global community for weekly meditations and so much more, Based on the membership level you choose, you'll have access to our library of archived meditations, mindfulness essentials, wellness notes, and special events. 
Click the "Sign up Today" link above to learn more.
Sunday, November 13, 2022
11:00 a.m. – 5:00 p.m. ET
Biltwell Event Center
950 S. White River Parkway W. Drive, Indianapolis
Tickets available thru Eventbrite
Esme Faire is honored to be a featured vendor at the 7th annual Holistic Hub Wellbeing Fest. This event provides an incredible opportunity for individuals and communities to connect with natural holistic health practitioners and wellness resources located throughout Central Indiana. Visit the Wellbeing Fest website for more information. 
In this 50 minute session, we begin with a rhythmic flow of freestyle sound and movement, releasing tensions and held emotions from the body and spirit. We then transition to a seated guided meditation which allows for deeper connection and awakened creativity. 
The simple and graceful tradition of a tea ceremony offers an opportunity to bring our inner and outer senses into harmony and balance. The practice allows for greater connection to community, to our own emotions, and to the earth from whom we receive the gift of tea. This 40 minute session will begin with a guided tea ceremony then move into a seated, silent meditation.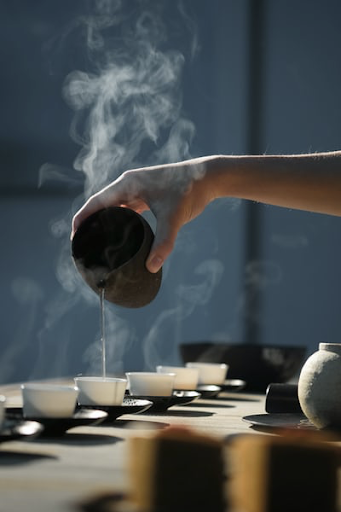 Living Mindfully Every Day
Living mindfully provides balance, resilience, and stability. In this series of programs, we'll explore what mindfulness is, how to cultivate it, and how to incorporate its benefits in your fast-paced daily life. Specific areas of discussion include creativity, productivity, and mindful eating.
Each moment is unique; a treasure to be met with awareness and appreciation or forever gone.